The Recreation Committee offered a free public ice rink on Granite St. in front of the the old granite shed this past winter. It was a great success!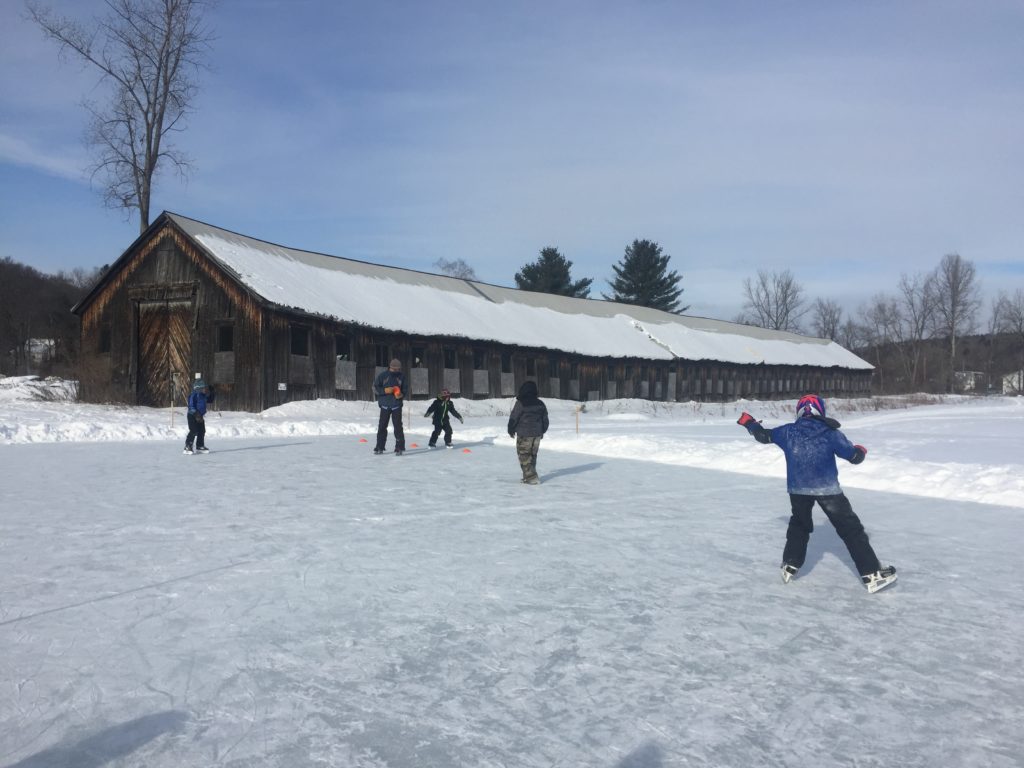 Hardwick Area Activities Calendar
In response to public requests at the VCRD meetings this fall to have a community hub/calendar to find out about all of the activities being offered in the area, the recreation committee is helping organize an activities calendar that is free for local organizations and community members to use. Please feel free to contribute events, classes, workshops etc. that you are helping organize.
Regular Meetings
Regular Recreation Committee meetings are held the 2nd Tuesday of the month at 6:00 p.m. We meet at the Senior Center (58 High Street).
Duties
1) to establish and be responsible for recreation programs
2) to set operating policies for the proper functioning of those programs
3) to be informed as to the condition of recreational facilities owned by the Town of Hardwick and give recommendations to the Select Board for their improvement
4) to raise money for recreational programs and facilities
Members
Recreation Coordinator: Jason Bahner
Mallory Greaves, Chair
Emily Varvir, Vice-Chair
Sara Behrsing
Emily Hale
Samantha Collins, Treasurer
Lanna Lawson, Secretary
Agendas & Minutes (PDF files)
Hardwick Trails is a sub committee of the Recreation Committee